is 2019 the year you make public speaking your secret weapon?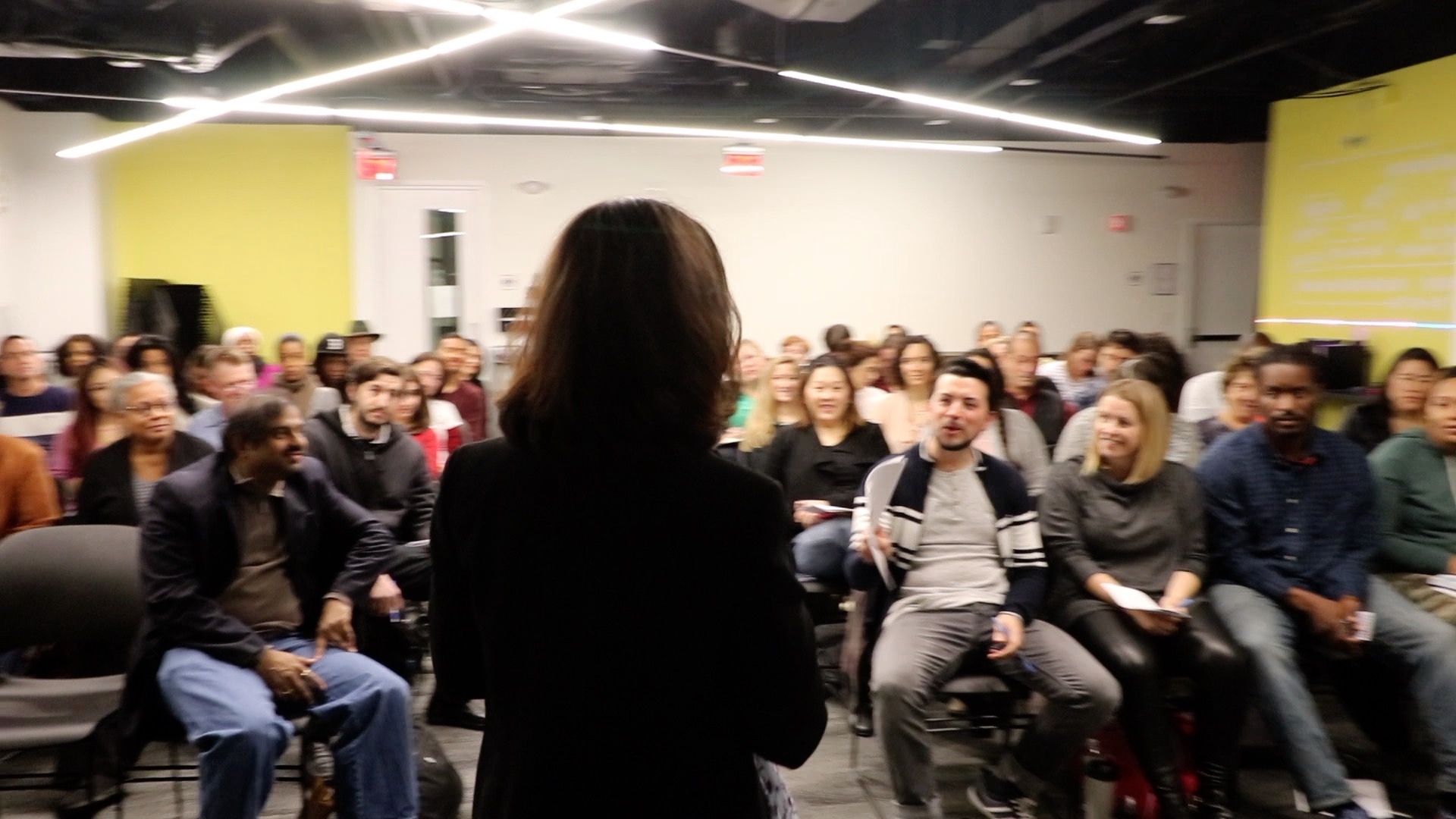 go from fear to fearless.
Through a free day of Live Virtual Interviews and Expert Q&As, you'll learn how to tackle your biggest challenges when it comes to speaking in public or the business side of speaking.
ONE DAY LIVE VIRTUAL EVENT: NO TRAFFIC, NO COST
JOIN US AND CHANGE THE WAY YOU THINK ABOUT PUBLIC SPEAKING

You're Going To Learn:
How To Ease Your Fear Of Public Speaking

The Business Of The Speaking World And How You Can Start Becoming A Paid Public Speaker
How To Engage, Motivate And Inspire Your Audience To Take Action

Storytelling Secrets To Capture Hearts

How To Persuade, Convince And Gain Influence

And More…
Public Speakers Speak, Why Aren't You?
Discover How To Find Speaking Opportunities To Raise Your Game.
6am PT // 9am ET
Catherine Storing | Two-Time TEDx Speaker, Best Selling Author, Writing Coach
Engage A Livestreaming Audience
How to go from Best Kept Secret to Greatest Showman by livestreaming your talks.
7am PT // 10am ET
Brad Powell | Founder of Awesome Videomakers
Never Fear Public Speaking Again
Yes, It's Possible!
8am PT // 11am ET
Linda Ugelow | Transformational Speaking Coach
Speak The $3k A Day Way!"
Learn how to get paid to speak
9am PT // 12pm ET
Erik Swanson | Founder of Habitude Warrior Conference and Speaker Biz
How To Keep Your Cool In Speaking Situations
How To Manage Your Mindset, Confidence And Breath Before, During And After Speaking.
10am PT // 1pm ET
Dhanashree Ram | CEO of Nous Lab
Founder of Mass Yoga Meditation
How To Find And Secure Speaking Engagements Now.
11am PT // 2pm ET
Bobbie Carlton | Founder, Innovation Women
So No Prepping From My End?
How You Can Go From Good To Great Public Speaking
12pm PT // 3pm ET
Danish Dhamani | Founder of Orai
How To Make A Standout Speaker Reel
Learn What It Takes To Make A Reel That Organizers Are Craving For.
1pm PT // 4pm ET
Meaghan Corson | Video Marketing Speaker and Consultant
The Power Of Authenticity
How To Drop The Notes, Be Yourself And Connect With Your Audience At Their Emotion Point.
2pm PT // 5pm ET
Marci Nault | Founder of Dreamsco
3 Habits Of Improvisers As Applied To Public Speaking
Yes, AND You Can Take The Foundations Of Improv And Improve Your Speaking drastically.
3pm PT // 6pm ET
Courtney Pong | Owner & General Manager - CSz Boston
How To Use Public Speaking To Sell Your Premium Service
Don't Like To Be Sales-y You Don't Have To Be.
4pm PT // 7pm ET
Kim Orlesky | Sales Coach, Speaker & President of KO Advantage Ggroup
How It Works
After you register for the summit, you will receive an email the day before with links to the videos for the day.

All videos will be live with the speaker.

All sessions are 45 minutes long with Q/A at the end.

This event is open to anyone who is interested in learning more about public speaking and communication skills.

Questions? Please email Kit at kit@bostonspeaks.com
Your Host - Kit Pang
Hi There,
Public speaking can be easy and fun. I hope that you can take the day and use this time for yourself because if you don't invest in yourself, why should others? Get your butt to work! -Kit Pang | Founder of BostonSpeaks