To help professionals overcome the fear of public speaking and become influential speakers.
The year BostonSpeaks was established. It all started with a dream.
Workshops, events, and gatherings held so far in the City of Boston and online.
Individuals who've gone through our training and events to become confident and influential speakers.
Our Philosophy
On Overcoming Public Speaking Anxiety - Mindset Before Skillset
At the heart of our philosophy is the belief that addressing public speaking anxiety requires a deliberate focus on one's mindset before diving into skill development.
You see...there are two types of audiences that you're always speaking to.
The external audience (the people in front of you) and the internal audience (your mindset). 
Most speaking coaches and programs focus only on helping you get better at engaging the external audience hoping that will change your internal state. 
This is backward.
The truth is that your inner game runs your outer game.
Understanding the Power of Mindset Towards Your Speaking Success:
We recognize that the way individuals perceive and approach public speaking plays a pivotal role in their success. Mindset encompasses the beliefs, thoughts, and attitudes one holds regarding public speaking. It can either be a supportive force or a significant hindrance.
Speaking Skills and Learning Development:
While we emphasize the importance of mindset, we do not downplay the significance of skill development. Once an individual has cultivated a public speaking mindset that gives them the confidence they need to excel in their speaking situations, they can then work on developing the necessary skills, such as message development, using effective body language, and engaging the audience.
Our philosophy on overcoming public speaking anxiety places a strong emphasis on mindset before skillset. We believe that by addressing the psychological aspects, individuals can build the resilience and confidence needed to become effective and engaging speakers. Once your speaking mindset is nurtured, the development of the necessary speaking skills becomes more attainable, ultimately leading to greater success and fulfillment in public speaking endeavors.
On Becoming A World-Class Speaker - Mindset, Manner, and Matter
Once you've taken the time to work on your speaking mindset so you can speak with confidence in any situation, the key to becoming a great speaker lies in the continuous improvement of these three core areas (in no particular order):
Mindset - This is knowing how to communicate with yourself - your thoughts, your feelings, and the actions that shape you as the speaker and leader that you are.
Manner (Delivery and Presence) - This is your body language, voice, and presence. You'll focus on refining and elevating the way you present yourself through how you deliver.
Matter (Content) - This is what you say. When you speak, is your message clear, coherent, and convincing to your audience?
Meet The BostonSpeaks Team
Gina Rapaport
Head Public Speaking Coach
(

Berkeley, CA

/Virtual)
gina (@) bostonspeaks.com
After overcoming her own fear of public speaking, Gina was so inspired, she decided to dedicate her career to helping others do the same. She loves supporting people to use their voices and become more effective speakers and communicators. Gina focuses on both the mindset and mechanics of public speaking so that her clients can cultivate sustainable confidence, and captivate any audience.
Gina Rapaport is an ICF Certified Professional Coach. Her holistic approach to coaching is informed by her master's degree in integrative health and background in the field of employee wellness. Gina has worked with hundreds of people, from young professionals to executives and other leaders.
In her spare time, Gina can be found playing with her two daughters, working out on her rebounder trampoline, and making Spotify playlists for every occasion.
Kent Murawski
Public Speaking Coach
(Boston, MA/Virtual)
kent (@) bostonspeaks.com
Kent Murawski's purpose is to catalyze people and organizations to reach their full potential and leave a lasting impact on the world around them. As a public speaking coach, he focuses on helping clients with their mindset and methods so they can step into any situation with confidence.
Kent is a certified coach, author, speaker, and trainer who believes true success comes from pursuing wholeness and integration not just achievement. He has led and/or founded two non-profit organizations, coached business owners spanning multiple industries, spoken on four continents, written two books, and penned hundreds of articles.
Nowadays you'll find Kent visiting new coffee shops with his wife, watching a movie with his ten-year-old son, enjoying the outdoors, reading a great book, sauntering, or doing DIY projects (but not very well).
Hazel Mara Conti
Creative Director
hazel (@) bostonspeaks.com
Hazel oversees both the back-end operations and the creative direction of the business. With a keen eye for design and a passion for innovation, Hazel has helped shape BostonSpeaks into the premier destination for cutting-edge ideas and public speaking thought leadership. Hazel helps in developing new branding strategies and building out the company's digital infrastructure, she is always pushing the boundaries of what's possible. Hazel is a mom of a bubbly little girl and a coffee lover. On the weekends, she likes going on long early motorcycle rides with her husband to connect with nature and eat good food.
Paulette McLean
Director of Client Services & Partnerships
paulette (@) bostonspeaks.com
Paulette heads up the client experience and success area for BostonSpeaks. With a passion for delivering exceptional client service and crafting unforgettable experiences, she prioritizes understanding each client's unique needs and preferences. Paulette is committed to elevating each BostonSpeaks client's experience through building strong, trust-based relationships. An avid learner, when not serving clients, Paulette enjoys attending professional development opportunities and learning about different cultures. She treasures spending time with family and friends, and reflecting by the water.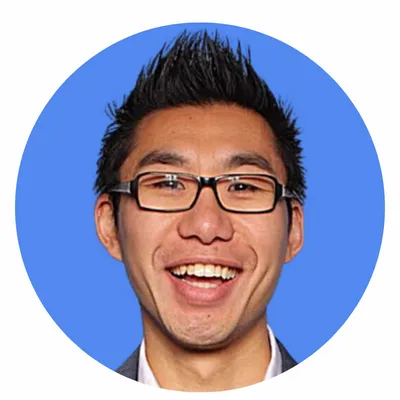 Kit Pang
Founder
kit (@) bostonspeaks.com
Kit has helped hundreds of leaders and high-performing professionals speak with greater confidence and influence. His experiences include being the founder of BostonSpeaks, a Harvard Business School Public Speaking Coach, and a 3-Time TEDx Speaker Coach. Clients include Fortune 500 CEOs, TEDx Speakers, NFL Players, Three-Star Michelin Chefs, Rising leaders, and Executives.
Currently, Kit is focused on fine-tuning the most effective, efficient, and enjoyable process to help individuals overcome the fear of public speaking. (If you have public speaking anxiety, please reach out! We are here to help.)
Kit's coaching and teaching style is fun, engaging, and insightful. Professionally, He's always looking to develop as a speaker and leader. Kit's personal life looks more like 25% Crossfit, 25% happy wife happy life, and 50% trying to help his three cats get along.